February 9, 2014: Delayed Launcher is now Open Source Software!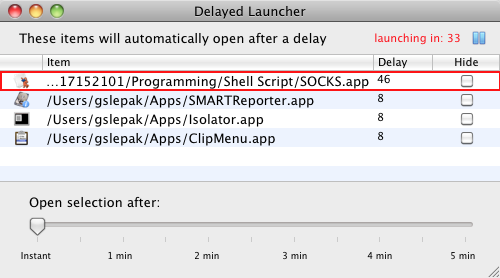 And you thought I'd abandoned it. 😛
DelayedLauncher turned out to be more popular than I expected it to be.
Originally released as a solution to a problem in the 1.x series of Espionage, DelayedLauncher turned out to be useful for many people as a way of speeding up their system's login time.
After receiving enough emails asking for the ability to specify delays for each of the items, it is finally here, DelayedLauncher 2.0, and yes, it's still completely free. 🙂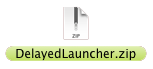 Requirements: Mac OS X 10.4+
P.S. If you'd like to contribute an icon for it, just contact us. I think a rocket with a wrist-watch strapped around it would suit it nicely.