Application Template Chooser
The template chooser makes encrypting application data snap, because you don't have to know where that application stores its data!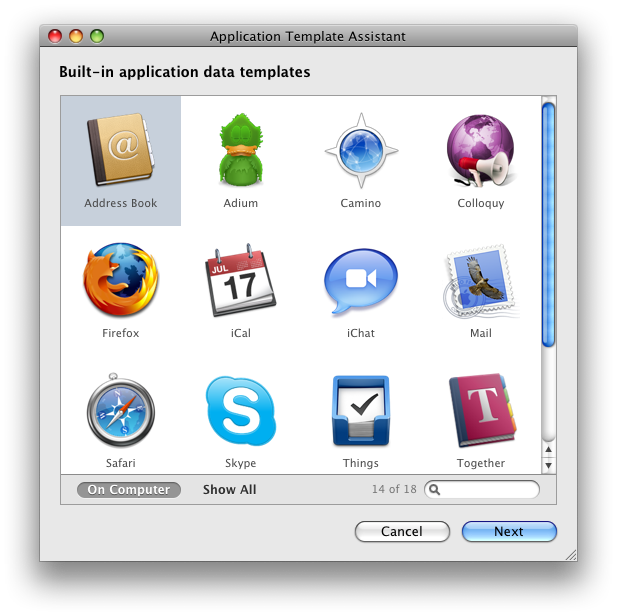 The template chooser is accessible through the File menu or through the plus button at the bottom left of the main window.
Espionage comes with a built-in list of applications and the folders in which they store their data. The template chooser pictured above shows the portion of these applications that Espionage was able to locate on your computer.
You can see all of the applications that Espionage has listings for by clicking on the "Show All" button. This can be handy if for some reason Espionage wasn't able to find that application on your computer, but you're sure it's installed and know its location.
If the application whose data you want to protect isn't listed, you can still protect its data by dragging its data onto Espionage (see Protecting folders) and associating the application with that folder.
We're always looking to expand our list of templates, so feel free to email us with suggestions! Please restrict suggestions to applications that store their data in a specific location (therefore no document-based applications).
Related Topics